DOBBIAMO ANDARE PIANO
Kenneth Patchen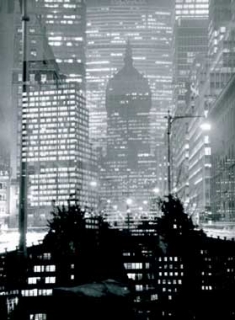 Per me e te immersi nel silenzio:
qui dove il paese tutt'intorno
è quieto; addormentato nella delicatezza
di questa stella della sera, scintillante
nel polso della notte. Le luci del villaggio,
come antichi bardi in preghiera, vengono
gentilmente da noi sui campi di grano che spiga
e docili pecore. Vorremmo far parte
di questo posto, dove il sonno non è quello cittadino,
dove il sonno è pieno e lieve e vicino
come il profilo di una foglia in un bicchiere di tè; ma
la conoscenza ha dipinto nel cuore di ognuno di noi
occhi rotti nel capo: non abbiamo scelta: vediamo
tutto le cose che piangono ed i giorni ricchi
su quest'umile terra, mischiando
trombe di taxi e disperazione gigantesca
con ogni paesaggio, qui, o altrove.
-----------------------------------------
In lingua originale:
WE MUST BE SLOW
Kenneth Patchen
For you and I are bathed in silence:
Here where the country all about
Is quiet;asleep in the softness
Of this evening star;sparkling
On the wrist of night. The village lights,
Like ancient bards at prayer, come
Gently to us over field of growing corn
And docile sheep.We'd like belonging
Here,where sleep is not of city-kind,
Where sleep is full and light and close
As outline of a leaf in glass of tea; but
Knowledge in the heart of each of us
Has painted rotten eyes within
The head :we have no choice : we see
All weeping things and gaudy days
Upon this humble earth,blending
Taxis' horns and giant despair
With every landscape, here,or anywhere.
---


Poesia tratta dalla raccolta inedita Lo stato della nazione, "The state of the nation". Traduzione di Luca Viglialoro
---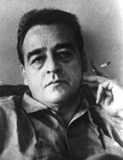 Kenneth Patchen, poeta e narratore statunitense (Niles, Ohio, 1912-1972). Amante dei toni surreali, scrisse alcuni romanzi riusciti, tra cui The Journal of Albion Moonlight (1941; Il diario di A. Chiarodiluna) e The Memoirs of a Shy Pornographer (1945; I ricordi di un pornografo timido). Considerato un precursore della beat generation, P. pubblicò anche numerose poesie, raccolte nel 1969 in Collected Poems, seguiti ancora da Aflame and Afun of Walking Faces (1970; Festival di volti in movimento), Wanderings (1971; Vagabondaggi), In Quest of Candlelighters (1972; In cerca di accendicandele).