NATURA MORTA CON CAVEZZA IN MANO
Helen Wickes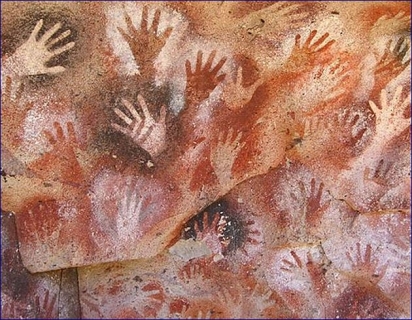 A volte le parole appaiono solitarie o in gruppi,
felici di essere state invitate. Si vanno incontro saltellando
senza ritegno
ma una volta sulla pagina fissano
senza espressione lo spazio da dove sono venute,
o dove gli piacerebbe essere.
La mandria di cavalli, quelli veri, se ne sta raggruppata sotto gli alberi.
Fanno rumori soffocati e nuvolette
di polvere quando scalpitano.
Quello che voglio io si fa avanti
per prendere la mela e infila la testa
dentro la cavezza.
Camminiamo ed osserviamo i corvi seduti sui fili
e la donna coi bigodini rosa che va a prendere la posta.
Mi viene in mente la parola transitorietà
E immagino di ripercorrere la vita della scrittura
al contrario, attraversandone gli strati-
per arrivare a ruvide lettere su una pergamena,
a figure danzanti dipinte su un muro,
e ancora indietro fino alla semplice impronta rossa di una mano
impressa su una caverna.
E da lì vorrei andare avanti, fermarmi prima che la grammatica si sia assestata
e trovare il momento in cui mente
e mano siano ancora fuori fase. La mano annaspa
per annotare un senso che l'immagine non sa evocare,
sebbene qualunque cosa essa sia –perdita, concisione-
soffonda ogni figura: persona, casa, nuvola, uccello—
il linguaggio per astrarre il dolore del cuore
arrestato, ma non ancora fissato.
___________________________
In lingua originale:
STILL LIFE WITH A HALTER IN ITS HAND
Helen Wickes
Sometimes the words appear singly, or in several,
thrilled to be invited. They leap toward one another
with abandon
But once on the page they stare
blankly into space, where they're from,
or where they'd like to be.
The herd of actual horses stays bunched in the trees.
There are muffled sounds and little puffs
of dust when they stamp their feet.
The one I want comes forward
because of the apple and slips his face
through the halter.
We walk and observe crows on the wire
and the woman in pink curlers walking to the mailbox.
I think about the word transience
And imagine tracing the life of writing
in reverse, through its layers –
to rough letters on parchment,
To painted figures dancing across the wall,
drop back to plain red handprints
splayed inside a cave.
I'd like to come forward from there, stop before the grammar's nailed down,
and find the moment there's a mind
and a hand out of sync- The hand fumbles
to note a sense the image can't evoke,
although whatever it is – loss, brevity –
suffuses every figure: person, horse, cloud, bird –
the language for abstracting heart's sorrow
apprehended, but not set down.
---


Traduzione di Pina Piccolo
---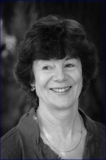 Helen Wickes abita a Oakland in California, dove per molti anni ha esercitato la professione di psicoterapeuta. Ha un dottorato in psicologia e un Masters dal programma Bennington Writing Seminars, per cui ha vinto la borsa di studio dedicata a Jane Kenyon. Le sue poesie sono apparse in riviste prestigiose come ZYZZYVA, Runes, Santa Clara Review, 5 a.m., Pleiades. La poesia č tratta dalla sua prima raccolta "In Search of Landscape" del 2007.