UN PICCHIO
Kirsten Dierking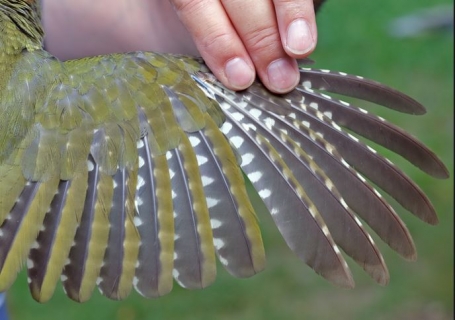 E se uno splendido picchio muratore
discendendo da un albero si offrisse
di posarsi sulla tua spalla sinistra,
di accompagnarti nei tuoi viaggi?
I tuoi piccoli viaggi quotidiani
dal garage alla buchetta della posta,
dall'auto in sosta al mercato rionale.
La lieve pressione degli artigli
che punge la pelle, un fremito d'ali
che ammicca alla coda dell'occhio.
E se non ti chiedesse mai di essere
in un modo o in un altro? Non sarebbe
ben meglio che essere sola, e più facile
che dover pensare a qualcosa da dire?
________________________________________________
Versione originale:
NUTHATCH
Kirsten Dierking
What if a sleek, grey-feathered nuthatch
flew from a tree and offered to perch
on your left shoulder, accompany you
on all your journeys? Nowhere fancy,
just the brief everyday walks, from garage
to house, from house to mailbox, from

the store to your car in the parking lot.


The slight pressure of small claws

clasping your skin, a flutter of wings

every so often at the edge of vision.


And what if he never asked you to be

anything? Wouldn't that be so much

nicer than being alone? So much easier

than trying to think of something to say?
---


Da Tether, Minneapolis, Spout Press, 2013. Traduzione di Giovanna Zunica.
---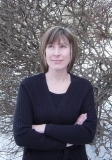 Kirsten Dierking è una poetessa statunitense. Nata in Minnesota, vi ha fatto ritorno nel 1978, dopo aver vissuto per un periodo in Ontario (Canada), e ha completato gli studi universitari presso la Hamline University, conseguendo un master in scrittura creativa. Attualmente insegna materie umanistiche all'Anoka-Ramsey Community College. È autrice di tre libri di poesie (One Red Eye, Minneapolis, MN, Holy Cow! Press, 2001; Northern Oracle, Minneapolis, MN, Spout Press, 2007; Tether, Minneapolis, MN, Spout Press, 2013) e suoi lavori compaiono in una quantità di antologie e riviste letterarie. Ha ricevuto numerosi premi e riconoscimenti, sia per la sua poesia sia per il suo impegno di docente.