FARO
Alfred Corn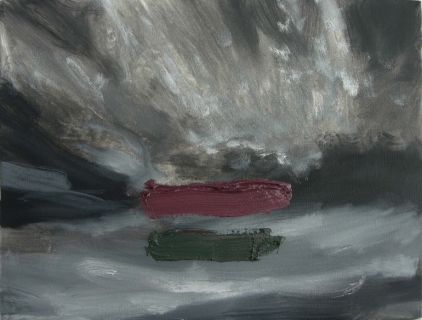 Al timone d'un remoto
promontorio pilota evita virando
la convergenza con il cargo
all'adunarsi di nebbia e nembi di procella
Scintillante communiqué senza punti termina
la trasmissione scandita a 360 gradi
il ciclo consuma cinque secondi solari
Occhio di mezzanotte che in un battito spazza via
l'Invisibile raggio abbagliante
che rivela mentre scruta qualunque flutto
o nave ricambi lo sguardo-segnale della terraferma
___________________________
In lingua originale:
LIGHTHOUSE
Alfred Corn
Pilot at the helm a hidden
headland it steers free
from convergence with the freighter
when fog and storm clouds gather
Sparking communiqué no full stop ends
Its broadcast sung in a three-sixty sweep
The cycle burning up five solar seconds
Midnight eye that blinks away
Invisibility a high beam
Revealing as it scans whatever seas
Or ships return terra firma's landmark gaze
---


Poesia tratta da Tables di Alfred Corn. Traduzione di Angela D'Ambra.
---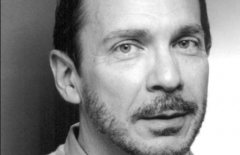 Alfred Corn ha pubblicato prima di Tables otto libri di poesie, il più recente dei quali è Contradictions. Ha pubblicato inoltre un romanzo, Part of His Story, due raccolte di saggi, e lo studio di prosodia The Poem's Heartbeat. Borse di studio per la sua poesia includono il Guggenheim, la NEA, un Premio per la Letteratura dall'Academy of Arts And Letters, uno dall'Academy of American Poets. La rivista Poetry gli ha assegnato i premi Levinson, Blumenthal e Dillon.
Alfred Corn ha insegnato scrittura nelle Università di Yale, Columbia, Oklahoma e UCLA. Dal 2005, trascorre una parte dell'anno nel Regno Unito, dove il Pentameters Theatre di Londra ha messo in scena la sua pièce Lowell's Bedlam nella primavera 2011 . Nel 2012 è stato Cattedratico in Visita presso il Clare Hall, Università di Cambridge, per preparare una traduzione delle Elegie duinesi di Rilke. Transatlantic Bridge: A Concise Guide to the Differences between British and American English, suo primo ebook, è uscito nel 2012. Quando è negli Stati Uniti, vive a Hopkinton, Rhode Island.