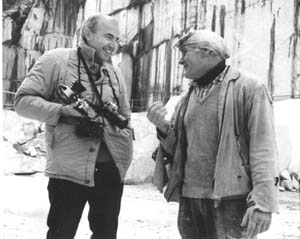 ENZO CEI
Born in Pisa in 1949, he now lives in Lucca. He has been taking photographs and printing in black and white since the early '70s. In the total respect of his ethics, shunning nostalgia and sentimentalism, he has chosen to devote himself to stories in which photography can exert its qualities of investigation and documentation.
He has held photographic workshops and has taught in schools for professional photographers. His photographs have given rise to many publications and personal exhibitions amongst which: Diaframma, SICOF and Leica Gallery in Milan; Columbian Celebrations; Musée de l'Elisée in Lausanne; Hofstra University and Soho Photo Gallery in New York; Munich, London etc.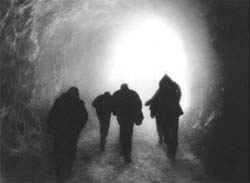 His most important books are: Cavatori, published by Biblos and sponsored by Iveco, Kodak and Leica, voted photographic Book of the Year in 1994; Il percorso dell'idea, published by Bandecchi & Vivaldi, an interpretation of the creative word and writing with texts written by Julio Monteiro Martins; Vite, published by Regione Toscana and Marsilio which, by documenting the last years of activity of the mental hospital in Maggiano, bears witness of the end of one type of relationship between the State and mental illness.