NUOVO VISO

Alice Walker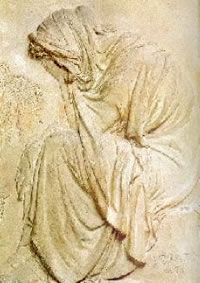 Ho imparato a non preoccuparmi dell'amore
ma di onorare le sue visite
con tutto il mio cuore.
Esaminare i cupi misteri
del sangue
con mente allegra e
leggera,
conoscere il flusso delle emozioni
sciolte e veloci
come l'acqua.
La fonte sembra
qualche inesauribile
sorgente
all'interno della nostra doppia
o triplice essenza;
il nuovo viso che io
rivolgo a te
nessuno al mondo
l'ha visto
ancora.
---
In lingua originale:


New Face

I have learned not to worry about love;
but to honor its coming
with all my heart.
to examine the dark mysteries
of the blood
with headless heed and
swirl,
to know the rush of feelings
swift and flowing
as water.
The source appears to be
some inexhaustible
spring
within our twin and triple
selves;
the new face I turn up
to you
no one else on earth
has ever
seen.
---
(Traduzione: adeodato piazza nicolai)
---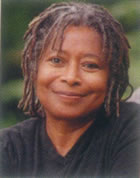 Alice Walker ha vinto il Pulitzer Prize e l'American Book Award per il romanzo The Color Purple (Colore di porpora). Altri suoi romanzi sono: Now Is the Time to Open Your Heart (È questo il momento di aprire il tuo cuore), By the Light of My Father's Smile (Nella luce del sorriso paterno), Possessing the Secret of Joy ( Per possedere il segreto della gioia) e In the Temple of My Familiar (Nel tempio del mio familiare). È autore di tre volumi di racconti, tre libri di saggi, altri sei volumi di poesia, tra i quali A Poem Traveled Down My Arm (Una poesia percorse il mio braccio) oltre a vari libri per i giovani. Nata a Eatonton, Georgia, tuttora abita nel lato nord della California. Poesie scelte da Revolutionary Petunias (Petunie revoluzionarie), di Alice Walker; A Harvest Book, Harcourt Brace & Company, San Diego, New York, London,1972; e da Absolute Trust in the Goodness of the Earth (Fiducia assoluta nella bontà della terra), Random House Trade Paperbacks, 2004.





Precedente

Copertina